Sly Stone: Sly and the Family Stone

Great Electronic Keyboard Players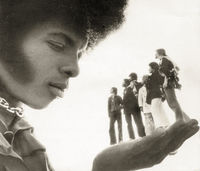 Sly Stone: Sly and the Family Stone

James Brown may have invented funk, but Sly Stone perfected it; his alchemical fusion of soul, rock, gospel, and psychedelia rejected stylistic boundaries as much as his explosive backing band the Family Stone ignored racial and gender restrictions, creating a series of euphoric yet politically charged records that proved a massive influence on artists of all musical and cultural backgrounds. Sylvester "Sly Stone" Stewart was born March 15, 1943, in Denton, TX, and raised primarily in Vallejo, CA, where he sang with his family's gospel group. After singing lead with a doo wop group called the Viscaynes, at 16 he recorded the local hit "Long Time Gone," concurrently spinning records for Bay Area radio station KSOL. After studying trumpet, composition, and theory at Vallejo Junior College, in 1964 Stewart signed to local label Autumn Records, where he cut a series of solo singles in addition to serving as a house producer; there he helmed Bobby Freeman's national chart smash "C'mon and Swim" as well as sessions by the Beau Brummels, the Mojo Men, and the Great Society.

In 1966, Stewart formed the group Sly & the Stoners, while his younger brother Freddie led his own band, Freddie & the Stone Souls; soon the siblings merged the two acts, and with bassist Larry Graham, trumpeter Cynthia Robinson, saxophonist Jerry Martini, and drummer Greg Errico, Sly & the Family Stone were born. After issuing their debut single, "I Ain't Got Nobody," on the local Loadstone imprint, the group signed to Epic to release their 1967 debut LP, A Whole New Thing; Dance to the Music followed in 1968, and generated a Top Ten hit with the title cut. Later that year, Sly & the Family Stone topped both the pop and R&B charts with the two-sided smash "Everyday People" b/w "Sing a Simple Song"; and with the classic Stand!, the band's music became increasingly politicized on standouts like the hit title track and "Don't Call Me Nigger, Whitey." As the group's chief vocalist, songwriter, and producer, Stone pushed the envelope further with each successive release; and with the 1970 chart-topper "Thank You Falettinme Be Mice Elf Agin," he essentially created the sonic blueprint for the funk and disco that dominated the decade to follow via a percussive groove propelled by Graham's pop-and-slap bassline.

However, as the utopian ideals of the 1960s gave way to the paranoia and corruption of the 1970s, the celebratory sound that once epitomized Sly & the Family Stone gave way to the bleakly unsettling There's a Riot Goin' On, a dark, militant masterpiece that yielded the hits "Family Affair" and "Running Away." Stone's grim world view was due in no small part to his increasing narcotics problem, and he became notorious for arriving late to live gigs or missing shows altogether. Released in 1973, Fresh was Sly & the Family Stone's last truly great album, and after issuing Small Talk the band unraveled, with 1975's High on You credited to Stone alone. As his drug problems and legal battles became public knowledge, efforts like 1976's Heard Ya Missed Me, Well I'm Back and 1979's Back on the Right Track attracted little interest, as did a subsequent tour with George Clinton & the P-Funk All-Stars and a 1983 comeback effort, Ain't But the One Way. After a 1987 single, "Eek-a-Bo-Static," failed to even chart, Stone instead made headlines for a cocaine bust that led to his incarceration. Despite Sly & the Family Stone being inducted into the Rock & Roll Hall of Fame in 1993, Stone failed to make a substantial comeback in the '90s.--Bio Courtesy of allmusic.com
Get more info on Sly Stone here http://en.wikipedia.org/wiki/Sly_&_the_Family_Stone
Stand! (1969)
In late 1968, Sly & the Family Stone released the single "Everyday People", which became the band's first number-one hit. Even more pop-friendly than "Dance to the Music" had been, "Everyday People" was a protest against prejudices of all kinds, and popularized the catch phrase "different strokes for different folks". "Everyday People" and its b-side, "Sing a Simple Song", served as the lead singles for the band's fourth album, Stand!, which was released on May 3, 1969. The album eventually sold over three million copies, and its title track became another hit for Sly & the Family Stone. Stand! is considered one of the artistic high-points of the band's career, with now-classic tracks such as "Everyday People", "Sing a Simple Song", "Stand!", and "I Want to Take You Higher".
The success of Stand! secured Sly & the Family Stone a gig as one of the performers at the landmark Woodstock Music and Art Festival. The band performed their set during the early-morning hours of August 17, 1969; their performance was said to be one of the best shows of the festival. A new non-album single, "Hot Fun in the Summertime," was released the same month and went to number two on the US pop charts.-- courtesy of wikipedia
There's a Riot Goin' On (1971)
In the fall of 1971, Sly & the Family Stone finally returned, after a nearly two-year period with no new material, with a new hit single, "Family Affair". Because of the anticipation built up for its release, "Family Affair" rose quickly to #1 on the US pop charts, but "Family Affair" was the polar opposite of what the public was expecting. It was instead a somber, dark-sounding record, with Sly singing in a low, depressed tone.
"Family Affair" was the lead single from the band's long-awaited fifth album, There's a Riot Goin' On, which debuted at number-one on the Billboard album charts upon its November 1971 release. Instead of the bright, cheery rock-laced soul that had represented the optimistic 1960s, There's a Riot Goin' On was filled with dark, drug-hazed, filtered drum machine tracks, and burnt-out vocals and instrumentation, representing the hopelessness many people were now feeling in the 1970s. The album is characterized by a dulled sound quality, with a significant amount of tape hiss, the result of Sly's extensive re-recording and overdubbing during production. Allegedly, most of the album's instrumentation is performed by Sly alone, who enlisted the Family Stone for some of the additional instrumental parts and friends such as Billy Preston, Ike Turner, and Bobby Womack for others. Besides "Family Affair", "(You Caught Me) Smilin'," and "Runnin' Away" were also released as singles, and performed well on the charts.-- courtesy of wikipedia
Fresh (1973)
Despite the loss of rhythm section and Sly's escalating cocaine use, the next Sly & the Family Stone album, Fresh, was released in 1973. By this time, Sly's sound had become more stripped down while at the same time more syncopated and rhythmically complex. As he had done with Riot, Sly held the masters for a long time, obsessively overdubbing. Though the record received mixed reviews at its release and did not receive the attention that the band's earlier, more commercial work did, Fresh is now recognized as one of the most important funk albums ever made. Rose Stone sang lead on a gospel-styled cover of Doris Day's "Que Sera, Sera (Whatever Will Be, Will Be)", and the single "If You Want Me to Stay" became a Top 20 hit in the U.S.-- courtesy of wikipedia
Sly and the Family Stone playing "Stand". Nice Hammond B3 work and nice dancing at the end.
---
If you are a Sly Stone fan then perhaps you will enjoy one of my CDs as well.
Check out my cover of "Sing a Simple Song" on the Innocent Bystander CD.
Innocent Bystander is my alter ego of hardcore funky electronica. Released in 2000, this CD was featured prominently in MTV Road Rules.

The music infuses elements of Drum-n-Bass, Techno, Reggae, and Funk all with a unifying B-3 organ throughout. Innocent Bystander transcends the space time continuum from 70's funk to the new millennium by perfectly melding the computerized sounds of the new electronica with the raw human feel of old school soul and funk.
It's as if Sly Stone and Jimmy Smith were genetically combined with the Chemical Brothers and Fat Boy Slim! There is even a cover of Sly Stone's "Sing A Simple Song". The result is music for your mind and your ass. It's Medeski, Martin, and Wood on a futuristic tour around Jupiter.

The Satellite Orchestra is the latest project from Los Angeles keyboardist Rodney Lee. The music is a cinematic journey into soulful live electronica with Lee navigating from a Fender Rhodes electric piano. The CD was released in Sept. 2006 and features Rico Belled on bass, Allen Lightner on percussion, Dino Soldo on bass clarinet and flutes, Dave Karasony on Drums, and vocalists Jody Watley, Jeff Robinson, and Wade3.
The Satellite Orchestra is like a chance meeting of Massive Attack, Zero-7, and Herbie Hancock.

" I have always believed that an album is a trip..not just music to wash the dishes to, but a place to go.. a journey to take.. an album goes to a place in your soul that maybe you forgot was there...or maybe you never discovered.. The Satellite Orchestra is such an album..it's music you feel...make sure to bring your headphones." -DJ Jedi